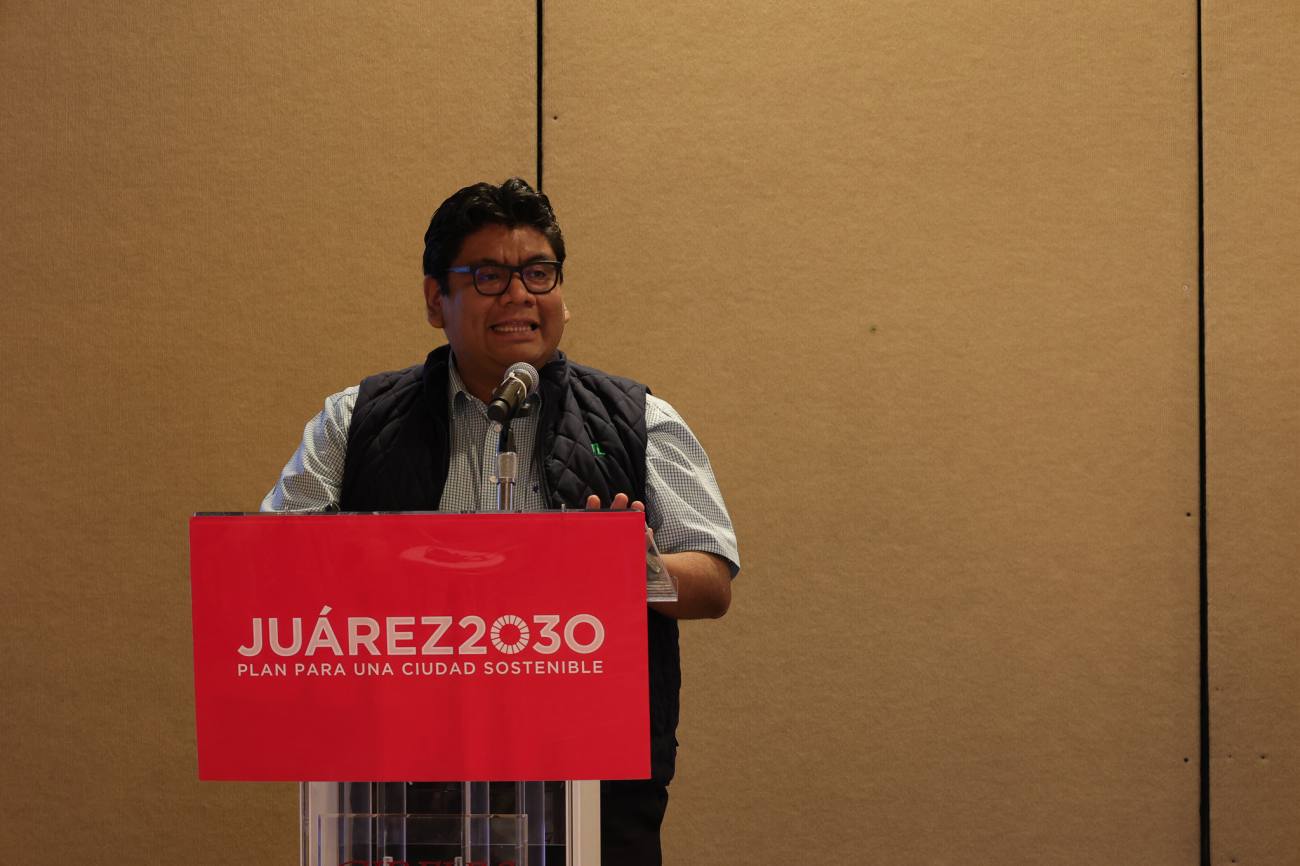 Ciudad Juárez, Chihuahua.– The executive secretary of the National Council for the Evaluation of Social Development Policy (Coneval), José Nabor Cruz Marcelo, assured that local governments must seek ways to ensure access to social security and health services to reduce poverty in Ciudad Juarez.
The head of the governing body attended yesterday the presentation of the report "Advances of the Juárez Agenda 2030", where the advances and setbacks of the 19 goals were announced of sustainable development outlined for Ciudad Juárez.
Coneval presented the "Measurement of poverty in the municipalities of Mexico, 2020", in which the total number of people living in extreme poverty in Juárez increased from 16,126 to 34,621. In other words, it went from 1.1 to 2.2% of the total population between 2015 and 2020..
Cruz Marcelo assured that the socio-economic context of the second half of 2020 had a negative impact on the five-year measurement of municipal poverty: "the lack of social security here in Juarez increased slightly and another element was the lack of health services."
For this reason, the executive secretary of Coneval argued that an important outstanding issue in the case of absolute poverty is the lack of social security and health services, since This is an element that affects both extreme poverty and moderate poverty here in Ciudad Juárez..
"There are other elements that have even made progress, such as the two shortcomings that have to do with housing, but certainly social security and health would be two of the problems, which even We have said this to the municipal government, which must be two main elements of its future interventions"said José Nabor Cruz.
The head of Coneval stressed the need for the municipal government and civil society to make greater use of information to concentrate these interventions in areas where there are more deficiencies.
"On the other hand, we have denounced the municipal government which It is very necessary that you carry out a training process for your civil servants who are close to the question of planning and social policies. so that they can not only acquire the knowledge but apply it in monitoring their social policy strategies and interventions," explained Cruz Marcelo.
He argued that through tracking these measures — targeting and monitoring — significant progress can be seen in the "Measuring Poverty in Mexico's Municipalities, 2025," the next five-year report.
The municipality signs an agreement with Coneval
During the presentation of the report "Advances of the Juárez 2030 agenda", the coordinator of the directors of the municipal government, Jorge Pérez Quezada, announced that the municipal government will sign a collaboration agreement with Coneval with the aim of reducing rates of poverty and marginalization in the city.
"The work will be done in collaboration to enable Coneval to provide support, monitoring and evaluation of interventions carried out by the Municipality to combat hotspots of extreme poverty," the official said.