Tatyana McFadden is considered the fastest woman in the world. She is a six-time U.S. Paralympic athlete and 20-time Paralympic medalist. He has won 23 major world marathons and broken five athletics world records.
McFadden was born with spina bifida and spent the first years of her life in an orphanage in Russia with little or no access to basic services – not even a wheelchair – before being adopted by her mother, Deborah, with whom she moved to Maryland, United States.
More than 20 years later, the memory of these experiences is still very vivid and they are partly the main reason why she became an activist for the rights of people with disabilities and the must give them a voice on crucial issues such as climate change.
"I know firsthand what it's like to live without adequate food, clean water, sometimes even heating or electricity, so these are things I don't take for granted. Fortunately, I was adopted at the age of six by a wonderful American family and I no longer had to live in these conditions. However, with climate change, in many developing countries, many people are experiencing this type of situation," he told UN News.
McFadden tells us about the conversations he has about climate change with his fellow Paralympians from particularly affected countries.
"There is no doubt that climate change is a huge global challenge that really affects everyone. But it actually disproportionately affects the disabled population," he says.
Global warming and sport
In the world of sport, warming up has different repercussions, athletes feel the heat rise during their events. Without going any further, at the Tokyo Olympics in 2020, the record was broken in terms of heat and humidity, which posed a danger to the participants.
Tatiana McFadden
USA Paralympian Tatyana Mcfadden about to receive a medal during the Tokyo 2020 Paralympic Games.
"It's directly related to hydration. As athletes we need to be very hydrated. Having a disability, being paralyzed from the waist down causes circulation problems and for us hydration is already a thing. very complicated. You can get heatstroke and die because you don't hydrate enough," she explains.
Nutrition is another important factor for competitors which, believe it or not, can become a big issue for athletes in some countries.
McFadden learned that during one of the highest peaks of the COVID-19 pandemic, American activists had to provide food, healthcare and medicine to frail South African Paralympic athletes.
"It's a great [reto] that we are facing, not just because of COVID but because of the climate crisis. As an elite athlete, this touches me personally because hydration and nutrition are essential not only for performance, but for overall health. Seeing that my fellow Paralympic athletes lack these things is hard to digest.
For this reason, we have to be part of these conversations, because these are the people I compete with. Many couldn't go to Tokyo, for example, because they were in this type of situation," he says.
A problem for the sports world
According to the recent policy brief "Coping with climate change through sport" (EN) from the United Nations Department of Economic and Social Affairs, the sports sector is suffering the consequences of rising temperatures, more abundant precipitation and increase in extreme weather events.
A study cited in the report showed that with global warming, half of the former Winter Olympic venues are unlikely to be able to host the Winter Games in 2050 due to lack of snow and ice.
In 2018, soaring temperatures forced organizers of the US Open tennis tournament to offer athletes a "break from the heat". At the 2020 Australian Open, poor air quality caused by bushfires forced some tennis players to withdraw from the tournament.
By 2050, nearly a quarter of all English football league team stadiums (23 out of 92) are expected to be partially or completely flooded each year.
These examples are taken from high-level sporting events. However, says the agency, the impact on smaller local events is potentially much greater.
From youth leagues to varsity teams, millions of athletes have already been affected by weather disruptions, and these will only get worse as time goes on.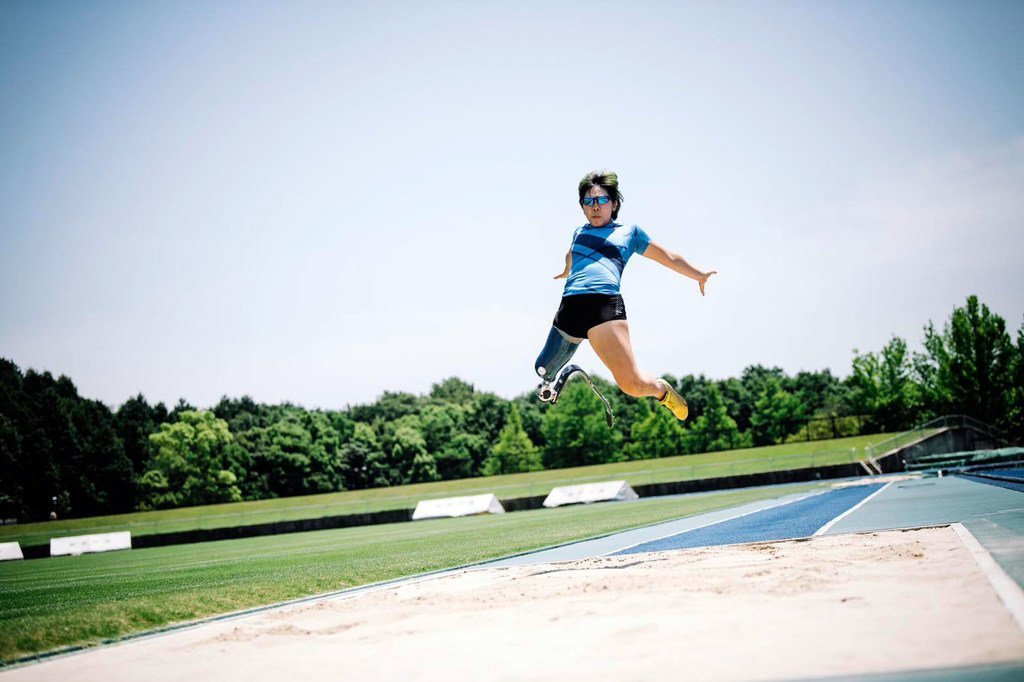 Kaede Maegawa
Kaede Maegawa competes in the long jump at the Tokyo Paralympic Games.
All sectors, all voices
At first glance, the interruption of sporting events may seem like a minor issue in a context of food, energy and water insecurity that forces millions of people to migrate due to the effects of climate change.
"However, the scale of the crisis dictates that solutions must come from all sectors, from all nations, from all voices, with an idea. And it turns out that athletes can rise to the challenge and contribute to change ", explains the UN. report.
It's clear that the world of sport is in a unique position of leadership in the fight against climate change and mitigating its effects.
"It's a personal thing for me. We want to change things and how can athletes like me achieve that? First, we have to talk about it. Second, we have to work with the sponsors, who have a huge external audience. So our job is to explain to them key issues like the importance of carbon footprint and zero carbon emissions, plus we have to commend the sponsors who are already working in this area and making big changes." , emphasizes the athlete .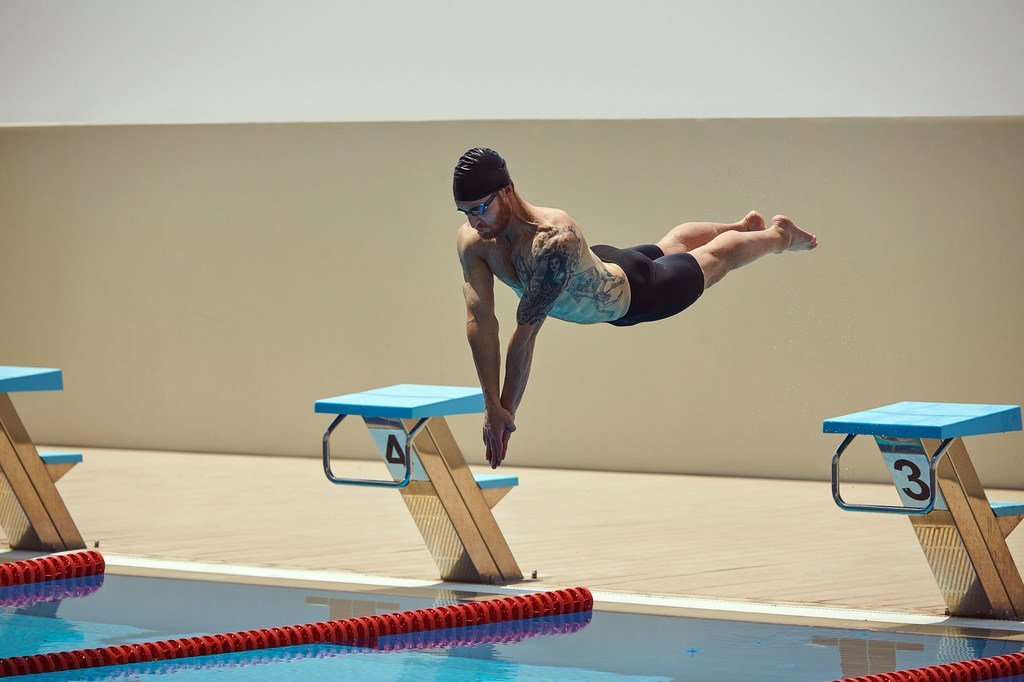 Marc Antoine Dumont
Brad Snyder, American Paralympian during a competition.
The role of sports
The sporting events also contribute to global warming. According to a report by the Alliance for Rapid Transition, the global sports sector contributes the same level of emissions as an average-sized country thanks to its carbon footprint from transport, buildings, sports facilities and television channels. supply of sports-related equipment.
Without going any further, it was estimated that the Rio 2016 Olympic Games had published 3.6 million tons of carbon dioxideand the 2018 World Cup in Russia, 2.16 million tonnes.
These types of assessments could underestimate the toll of climate change, as they do not include the impact of building new stadiums, water and energy consumed to stage events, and food, plastic and other waste generated during events. .
Luckily they take measures to reduce the carbon footprint of sporting events.
The International Olympic Committee aims, by 2030, to go beyond carbon neutrality and make the Games carbon neutral.
Athletes like Macfadden have also begun to raise awareness of this issue. Last year, at the COP26 climate change summit, more than 50 Olympians and Paralympians from Tokyo 2020 came together to advocate for ambitious action by world leaders at the summit.
According to the Economic Affairs Agency, the sport can play a crucial role in education and awareness of global warming and, in general, on environmental issues, including the promotion of a healthy and sustainable lifestyle.
In fact, a study found that sports fans are receptive to environmental initiatives, striving to reduce their environmental footprint not only when attending sporting events, but also in their daily behaviors and as advocates for such initiatives within their own communities.
In other words, environmental sustainability campaigns aimed at specific groups can play a key role in this process. In this sense, athletes and sports teams can serve as role models for their supporters and educate people and communities about climate change, motivating them to change their way of life to improve the health of the planet.
McFadden also helped launch the campaign WeThe15 during the Tokyo 2020 Paralympic Games, whose objective was to make visible only 15% of people in the world who have a disability and to fight against barrier gestures and discrimination.
"I look to my future with the hope of shaking things up and helping more people with disabilities get their well-deserved place at the table, making sure that we are part of the conversation on climate change and that we let's do our part to promote sustainability around the world," the top athlete hopefully confesses, as she prepares for Paris 2024, where the Olympic Committee is working to make it a sustainable event.
The American Paralympic track and field champion is also part of the 2022 celebrations of the International Day of Sport for Development and Peace, celebrated this year virtually at the UN, along with other elite and Olympic athletes, as well as with major sporting groups, including the Qatar 2022 World Cup Organizing Committee, and World Rugby.