International > Society
Before the proclamation of the International Day of Sport for Development and Peace, a Peruvian community was already applying the strategy of reducing the number of gang members in the streets and with the creation of the MLK Sports Club, a priest threw the bases so that young people had options other than crime.
In the first decade of 2000, José Ignacio Mantecón Sancho, father Chiquiwas responsible for founding the Martin Luther King Youth Association with the aim of attracting young people to sports to prevent them from joining the ranks of criminal organizations in El Agustino, Peru.
Thus was born the MLK Sports Club, made up of gang members who, after their various triumphs, reached the second division of the community's district league. Based on these results, the offer of admission was extended to children and adolescents, including those who did not belong to gangs.
"A young ex-gang member said, 'If we had that, maybe we wouldn't have been through so much…'", collects the book Experience working with the gangs of El Agustinowritten by the Chiqui father.
The United Nations (UN) proclaimed April 6, 2013 International Day of Sport for Development and Peace to recognize the positive role of sport and physical activity in communities, primarily because they enable peace building and conflict prevention or resolution. .
Just as happened in El Agustino, since the inclusion of gang members in football, violence and crime rates have decreased in the city.
"The existence of these groups disrupts citizen coexistence. Gang membership can become the first step in a criminal career and eventually gang members can be used as labor for organized crime," the father pointed out in his work.
Mantecón Sancho recognizes that sport is one of the most effective ways to train young people, as he assures that he has worked to inculcate values ​​from an early age.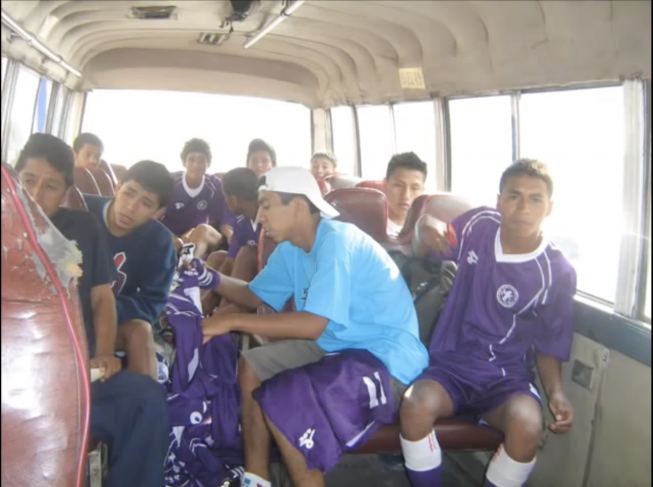 Currently, the foundation continues to recruit young people, now under the name of Escuela Sociodeportiva MLK, which is associated with the Jesuit Foundation of Peru and the Real Madrid Foundation.
"The objective of the program is to use sport as a tool to facilitate integration and social inclusion by promoting and reinforcing ethical values, drawing vulnerable children away from the dangers of the streets and preparing them for life in society," he said. produced by the official website of the International Olympic Committee.
.