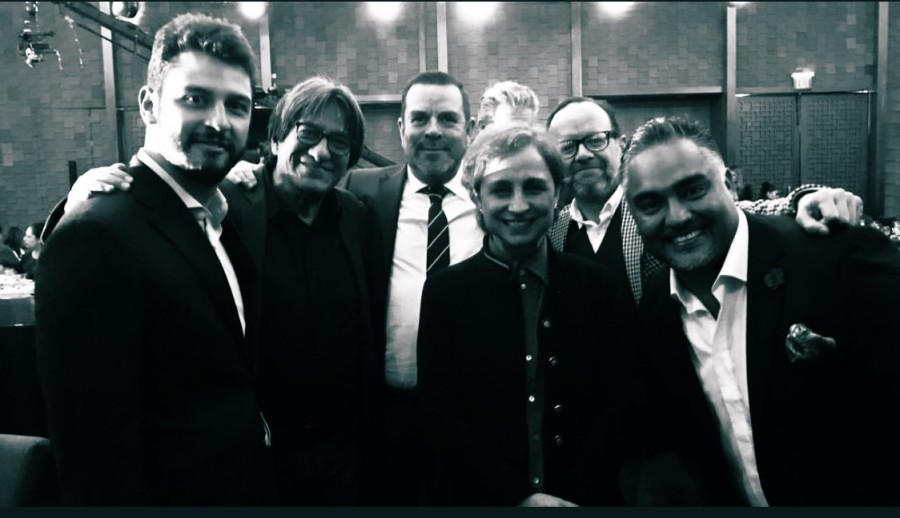 La Octava began broadcasting in November 2019 with news content and over time has included characters such as journalist Carmen Aristegui and Julio Hernández, Astillero, among others. picture file
Grupo Radio Centro, one of the most relevant broadcasting networks in Mexico, announced the transition of its open local television channel, La Octava, to content entirely focused on entertainment, as part of its strategy to strengthen its digital content more than two years from the start of transmissions.
Starting April 2, the channel, which airs on open TV frequency 8.1, will have a programming bar based on documentaries, movies and other current content, the company said in a statement.
"We must adapt to new audiences and their form of consumption, which is why, respecting the commitment that La Octava has with society to provide truthful and rigorous information, we have decided to strengthen the digital arm to be able to reach other audiences without neglecting our already traditional place in 88.1 FM," said Jacinto Marina, who recently assumed general management of the group, replacing Juan Aguirre Abdó.
As part of the changes, the channel's El Octagono and En Contexto content, directed by Hernán Gómez Bruera and Rubén Luengas respectively, will be available through the channel's digital platforms.
Additionally, the news program Aristegui Noticias, by journalist Carmen Aristegui, which has aired partially in the morning since the start of 2021 — in what meant the journalist's return to open television after her controversial departure from MVS Radio in 2015.- – will continue on FM radio signal only.
The news bulletins of Luisa Cantú and Jesús Escobar will also be available only on the radio.
La Octava is the realization of Radio Centro's plans to venture into television with the start of broadcasts in Mexico City in November 2019 and a commitment to prioritize current affairs content.
However, a few weeks ago, Irene Ley, president of Observatel, pointed out that the Radio Centro channel was going to rent the open television concession to the entertainment content producer Olympusat.
Publication date: 04/01/2022
Tags: Radio Centro broadcasting change strategy La Octava TV channel