Miguel Monkc tests the new ASUS ProArt Studiobook Pro 16 Oled laptop and analyzes the benefits of technology in his profession, as well as the current situation of editorial illustration.
Since childhood, one of Miguel Monkc's greatest passions has been drawing. Over the years he has developed a unique style which he believes is heavily influenced by the graphic movement of the Bauhaus school and the Polish school of poster design. Now he works in both analog and digital, combining different artistic techniques.
His job is to create conceptual and commercial illustrations, but also logos, cards, animated gifts, covers, posters, magazines and all kinds of media that are within his reach. Some of his clients include the New York Times Where Mr. Porter Diaryamong many others.
Monkc tested ASUS ProArt's Studiobook Pro 16 line of pens, mice and notebooks, which he says are ideal tools for any illustrator. We also take this opportunity to ask you about your future projects, the contributions of technology to the profession or the current situation in the sector after the pandemic.
What are you working on now? What are your current plans and projects?
I am very discreet and superstitious to talk about my future projects (laughs). My projects went smoothly while I didn't tell anyone what I was doing. And I do it with any project in my life… When I bought a bike, I didn't tell anyone until it arrived. Yes, I can tell you that I do two posters for two festivals. Personal projects at the moment that I'm not doing because I'm trying to get my car license. I have a bike and I'm in love with it, but I need a car license in case I have a job that requires my own car.
Concerning the last works that I carried out recently, I can underline one of them for New York Times. It's important because it's for a big client, but it's not the job I'm most proud of. The cards I made for the magazine Hemispheres United Airlines Magazine I really like how they turned out. In 2021 I did the Polirítmia festival, and I really liked the result because it was a very complete project. It consisted in making the poster and all the adaptations. He was present in public spaces, editorial things were done, a scene was made, posters were made, bags… The good thing about this project is that I was able to apply this image to all these media and with the awareness of doing it the way I like to do it. I did a job of knowing how to adapt the image and the illustrations for each medium and I really liked it.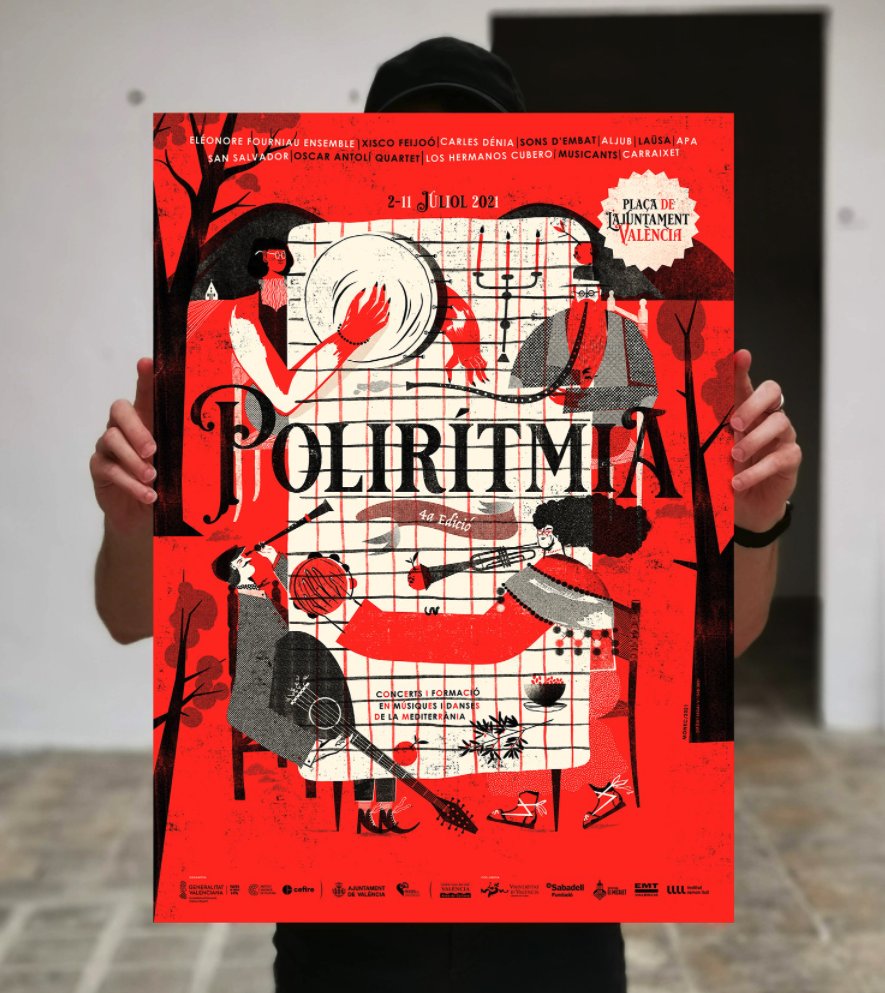 What do you think of representative agencies?
I wrote to the Anna Goodson illustration agency when I was in Cuba. They told me that they liked my work very much, but since I was in Cuba it was very difficult to manage the question of payments because we did not have a foreign bank and they remained at Be ready. The day I flew to Spain, I wrote to them again because there we could already manage the money more easily. I post the contract and I sign it on the plane itself. So walk on Spain already represented by Anna Goodson.
From there, I started doing a master's degree in Barreira and working for international clients through the agency. The best customers came during the pandemic. When we were at the peak of infections, cameras and photographers had to stay home and the artwork took many holes. During the pandemic, I had a lot of work and I had a good time in that sense.
"In confinement I was never bored, I did not know what boredom was. Yes, anxiety, but not because of not having a job and being sad, but because of the workload.

Miguel Monkc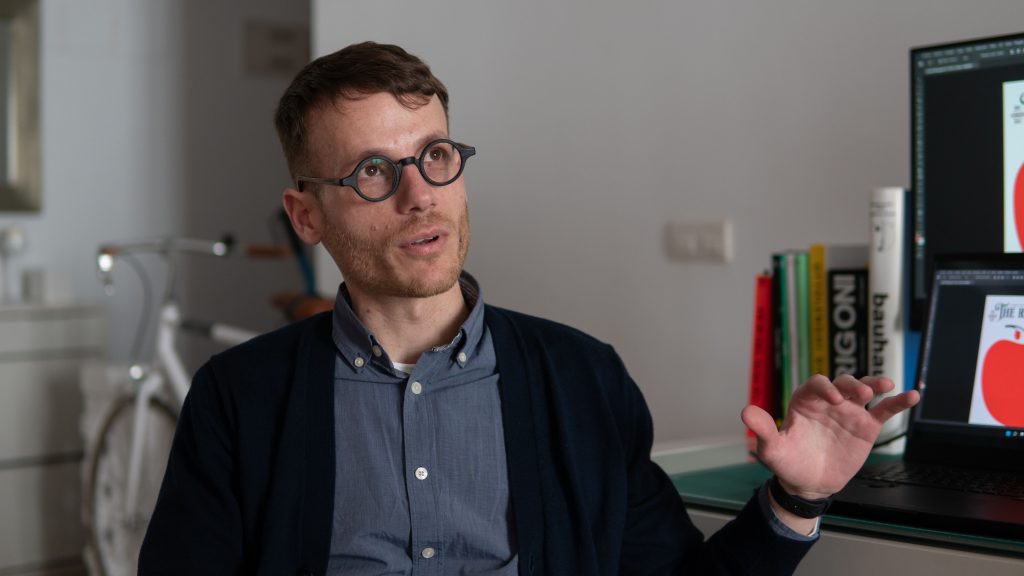 What does technology bring you today?
In Havana there are printing presses, but technologically we are very little advanced. I continue to work on serigraphy and risography, and it's not that it doesn't exist there, but it's very difficult to find it. It's expensive like here, but here it's much easier to get the money to do it.
Digital now worries me little. I work in analog and digital, I do both. It's a core part of my job because ultimately I finish all the final art digitally. I'll be honest, I've been working 100% digital for a long time and I'm a little unhappy because Control Z is giving me a lot of anxiety. I press Control Z more than any other command in my life, even more than phone buttons or more than opening the door and with that I go crazy. What happened to analog? Well, it gave me joy that the error was beautiful and appreciated. I guess that's the job I love to do and when there are mistakes even in digital I leave them.
On the other hand, technology gives you versatility. Final arts in analog have little versatility and nowadays in digital press they usually ask you for different file formats. If I manage to do completely analog illustrations, adapting them later to all sizes and formats would be very difficult, and technology gives you the possibility that what you do is versatile in every way.
I imagine it also helps you to improve your working capacity…
In this line, I am missing a scanner. I do my own textures because when I arrived in Spain I became obsessed with benches of everything: brush benches, texture benches… Over time I realized that all illustrators had benches of brushes and banks of textures. Advance to a higher stage where I now make my own brushes and textures, and I go to scan it every day because I don't have a scanner.
With the mobile camera it is not useful for me to scan because what interests me is that the smallest point is as black as possible, the one detected by the lens. The scanner is like that. I don't want gray because when it comes to screen printing I need it to be that way.
"The scanner gives you detail and perspective that the camera won't pick up."

Miguel Monkc
ASUS has just launched a whole series dedicated to creatives, the ASUS ProArt range. You worked with the ProArt Studiobook Pro 16 Oled laptop, what do you think?
I was really surprised by the versatility of all the tools available to ASUS. Being able to develop a project without any technical limitations was very special. The versatility of pen and mouse use is fantastic.
The response speed and performance with Intel Xeon processor and NVIDIA RTX GPU A5000 graphics card is amazing. It shows all the time that it is a powerful and fast machine. I never thought I could work so fast.
The laptop screen has a 4K (3800×2400) resolution and 550 peak brightness units… how does such a powerful resolution help you?
Well, it's a pleasure to improve the details. Clarity and resolution are unbeatable. A definition that allows you to work at the highest professional level. The 27-inch monitor which is also part of the ProArt range is also a great addition. You connect with a USB-C and you're done.
On the keyboard of the ProArt Studiobook Pro 16 is a very interesting Dial to work…
The ASUS Dial also lets you have high control of drawing and computer controls. Quite a success.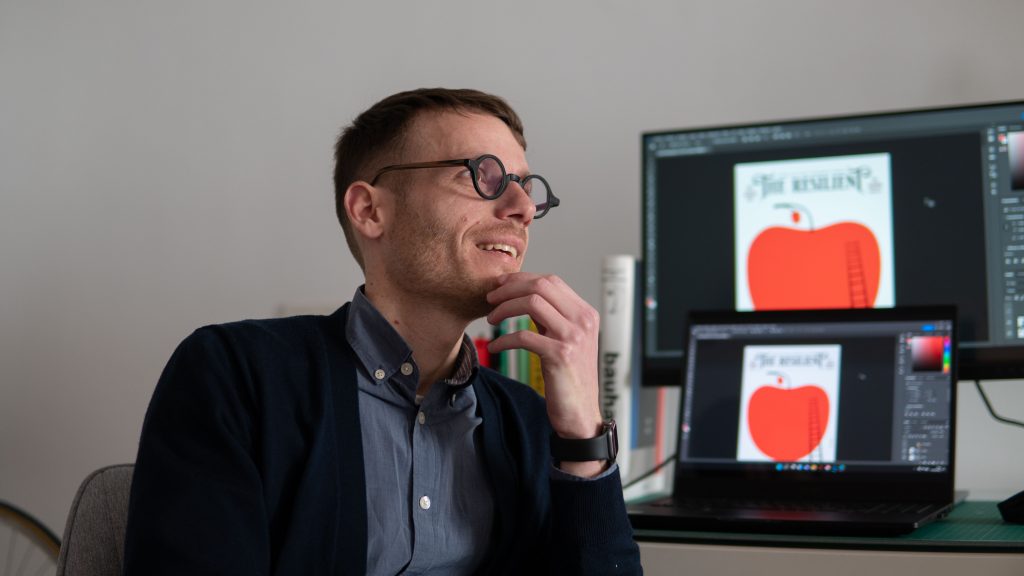 How do you see the job today?
It is true that it is difficult to live with it and many people wonder whether they should get things or leave them. Until now, I hadn't considered quitting being an illustrator. freelance, but it is true that it is not a stable profession. I have been in Spain for a short time and I don't know how I was before, I can tell you what I have been here for the short time I have lived. It seems to me that it is given a lot of importance, at least what it should be. There are a lot of projects that I never imagined would fit into illustration and design. A recent case is that of chess. They are sometimes so traditional that it is difficult for them to order a modern and more current image which exudes contemporaneity. And it happened to me a few months ago. A falla asked me to print a sheet to promote his falla and give it to the falleros. It was a beautiful project because I merged with something that is not strictly modern.
I think we're in a good illustrative moment in history. Many good things were created in the past, and that doesn't mean that good things aren't being created today. For example, it penetrates into areas where it did not exist before and it is applied in areas that are little or no longer used. Nowadays you see that when something gets very repetitive, it gets used in everything: you see it in ads, magazines…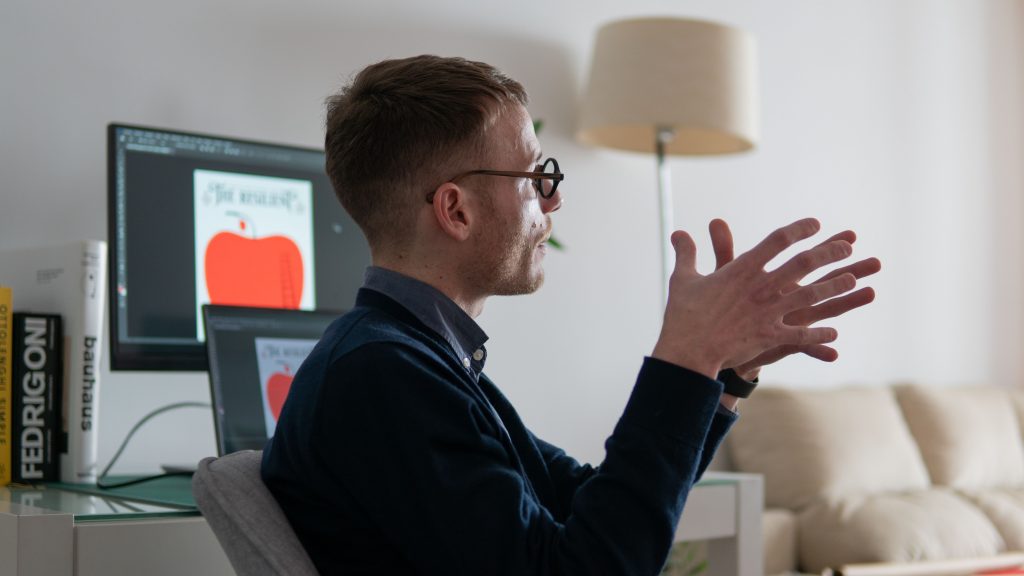 I continue to believe that illustration has always covered objective needs. When digital didn't exist, it covered caricature because there was no other way to represent what was there. Now, even though there is a wide range of creative possibilities, I continue to receive orders for objective needs. I work for journalistic media and they tell me that the photographer couldn't go or that the photos they have are horrible and we need you to do something nice. So the illustration becomes a necessity because they have nothing else to put.
"Before there was a lot of illustrations in a certain way, now the illustrator can do everything for you. We are like a lot more open and that means we can reach more things".

Miguel Monkc
On LinkedIn I find job offers, and I see companies like Mercadona or similar who are looking for profiles as designers and it is a sign that the profession is in good health and that companies see needs. also very fond of Valencia as small institutions are used to commissioning illustration work. It's good because it pays well, it's well recognized, it affects a lot of people and you become much more local because it's also important that the people of the city where you live know you.
What advice would you give to someone who wants to devote themselves to editorial illustration?
Get used to getting up at 5:45 in the morning (laughs).