the female sport stands at a new crossroads that few expected just a few months ago. Although cases like Semeya Roulette and its hyperandrogenism have had a great impact, the rise of transgender athletes and the controversies surrounding them suggest that a unity of criteria must be sought as soon as possible. A common response within the world sporting discipline.
The first example of the gap features Caster Semenya. The South African athlete is intersex. This means that when he was born, his reproductive or sexual organs did not conform to what is formally considered male or female. In his case, he has female external genitalia, but he has internal testicles.
This was confirmed by medical studies to which the athlete was subjected. When she started competing, she did it as a woman. But, later, the regulations in force forced him to reduce his testosterone levels. Double Olympic champion and triple world champion, the South African was forced to stop competing in the 800 meters. This ended up preventing him from playing the Tokyo 2020 Olympic Games.
Recently, Caster Semenya herself raised her voice against World Athletics: "So according to World Athletics and its members, I am a man when it comes to 400 meters, 800 meters, 1500 meters and the mile! But then a woman in the 100m, 200m and long distance events. What research! What kind of fool would do that?"
World Athletics has in its regulations that athletes cannot exceed the amount of 5 nanomoles per liter of blood in testosterone. Due to his hyperandrogenism, Caster Semenya is above this barrier imposed by the governing body of athletics in the world. Therefore, he is currently focusing on long distances. Especially in the 5000 meters.
transgender athletes
From the case of intersex athletes to transgender athletes. The debate was fully exposed with the "Lia Thomas Affair". The swimmer was born male. Will Thomas he was born in Texas in 1999. Already as a man he competed in swimming, although his records did not attract attention for being exceptional. It was in 2018 that she made the decision to become Lia.
"There was a lot of uncertainty. He didn't know what he could do. I decided to swim that season as a man, without coming out of the closet, and that caused me a lot of angst. I struggled, my mental health was not very good. I suffered from a lot of restlessness and felt trapped in my body. That's when I decided the time was right to start my transition," recalls the swimmer.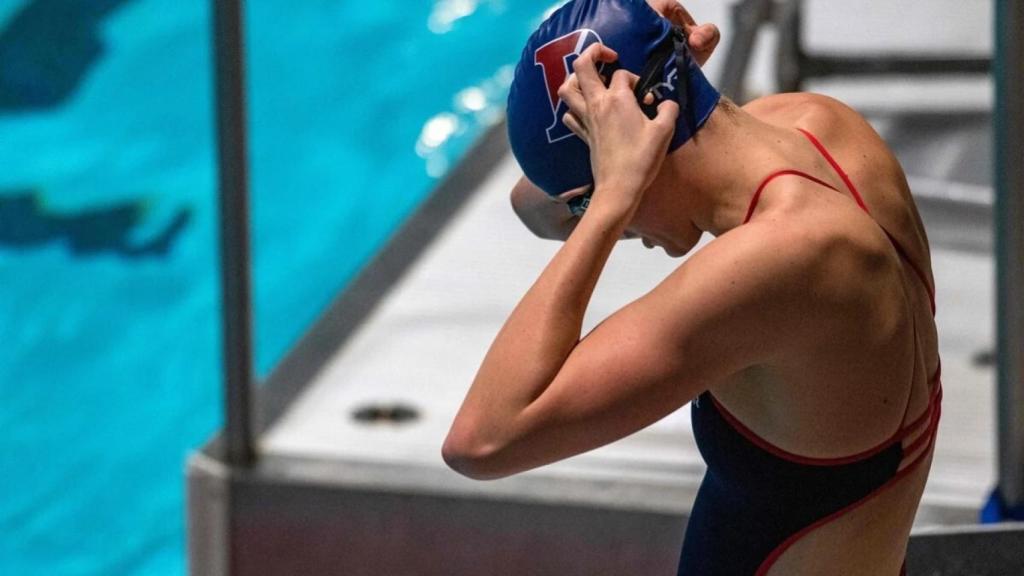 So she ended up competing in the female category. And in this year 2022, the boom started. All for his victory at the championships of the NCAA. Lia Thomas won the gold medal with a time of 04:33:24, while Emma Weyant, ranked second, came just over a second later. The image left by the race was that of Lia pushed aside on the podium by her rivals.
This sequence has gone viral. Even if before her, other athletes suffered this rejection. Laurel Hubbard succeeded in living the Olympic dream by Tokyo 2020. But the weightlifter, under the media spotlight, failed in his category and opted for the package. And before Lia Thomas, another transgender athlete triumphed in an NCAA championship: Cece Telfer.
Cece Telfer has become the first trans athlete to win an NCAA event. He won the university title in the 400 meters hurdles in 2019. It was a big step towards realizing the dream of competing in an Olympic event. However, his dream was ultimately cut short by failing to reach testosterone levels.
Cycling also had its corresponding records. The first, Rachel McKinnon. More recently, Emily Bridges. The latter was entered on the list of riders eligible to compete in the nationals of Britain. However, the International Cycling Union studied the file and ended up denying his participation. They felt it was not fair for him to compete with women given his background.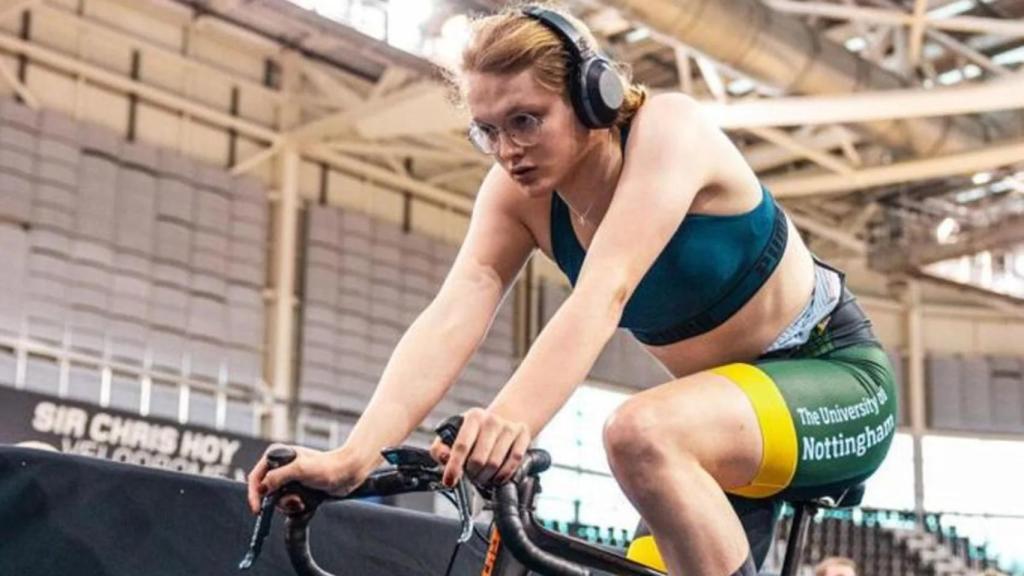 The British cyclist denounced a persecution: "I have provided so much to British cycling as to UCI medical evidence that I meet the eligibility criteria for transgender cyclists, including that my testosterone limit has been well below the limit prescribed by regulations for the past twelve months. Despite the public announcement, I'm still unclear on their decision regarding my ineligibility."
Before her, the aforementioned Rachel McKinnon smashed records and managed to win for two consecutive years in the Master of the world of cycling. In 2018, she became the first transgender to become a champion. So another former champion like Hood Victoria I said before that it was completely unfair for McKinnon to compete with other women.
"It's not complicated to understand. Science is there and says it. The male body, which has gone through this puberty, still retains its advantages, it does not disappear. And for the record, I have sympathy for them, because they have the right to play sports and compete, but not to enter the category that they want, "said Victoria Hood in statements to SkyNews.
Injustice, for whom?
Jennifer Wagner Assali he has previously said, with Rachel McKinnon's win, that he feels "that the freedoms that women's sport has fought for are being eroded". "If we continue to allow that to happen, there will be men's and mixed sports, but no women's sports," added the bronze medalist in McKinnon's historic triumph.
Paula Radcliffe, world marathon champion and former world record holder, that women's elite sport must be "protected". Speeches that are once again on the agenda for cases like that of Lia Thomas. The question is: injustice for women who have to compete head-to-head with transgender athletes? Or an injustice for those transgender athletes who are embarrassed during competition?
The problem lies in the lack of unity of the criteria. the International Olympic Committee (IOC), initially allowed anyone who had sex reassignment surgery to compete. However, this was removed in 2015. Since then focusing on testosterone levels. Of course, he then handed the controls and settings over to each federation.
The IOC has asked that there be no major inequalities. But the debate is on the table and they have to deal with it. Making common regulations for all sports is the way to put an end to possible loopholes and also to this rejection that is growing in different spheres against trans athletes.
[Más información – La Ley Trans choca con el COI: competir fuera de España dependerá de los análisis de testosterona]
Follow the topics that interest you
.