EY announced the incorporation of 600 new professionals, 570 with the category of STAFF1 and 30 with that of STAFF2. The new recruits, with a junior profile, reinforce all of the firm's professions. Thus, Audit is experiencing the fastest growth, accumulating 34% of new entrants, followed by Consulting (25%), Financial Services (23%), Tax and Legal (7%) and Strategy and Operations ( 6%).
In this way, EY integrates highly specialized young talents who join the nearly 5,000 people who are already part of the company in Spain, which represents an increase of 12%. The academic background of new hires varies by service line, with a notable increase in engineering and STEM profiles, particularly in Consulting and Financial Services.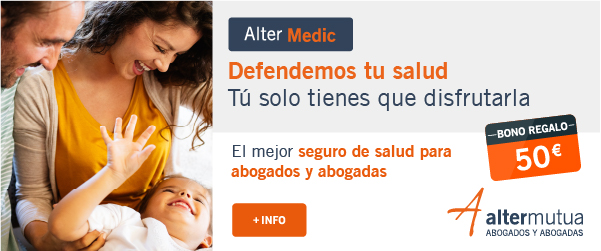 Jose Luis Risco, Talent leader of EY in Spain, stresses the importance of the cultural fit of new incorporations: "We are not only looking for people who have a good academic record, but also. We have integrated 570 professionals who share the values ​​of the #EYFamily, such as generosity, diversity and teamwork. To adapt to new times, we must attract the best talents and take advantage of those know-how ".
On the other hand, Lucie Jaquotot, Director of Talent at EY Spain, highlights "the desire to learn and grow personally and professionally as one of the most valued aspects in the selection process. Applicants already possess excellent technical skills and abilities, but the learning process is continuous. Markets are constantly changing and training allows teams to be up to date and thus be able to offer the best service to our customers.
EY is present in numerous rankings and directories as one of the best companies to work for, like the one in the magazine Forbes, LinkedInor Great Place to Work. Additionally, it was recently awarded the Top Employer'22 label in recognition of its commitment to making talent one of its pillars.
LThe new incorporations of STAFF1 are distributed throughout the Spanish geography. First, the EY office in Madrid will integrate 350 new professionals, representing 61.4% of the total; in second place, Barcelona with 147 (25.8%), followed by Bilbao with 15, Zaragoza with 11, La Coruña with 9, Mallorca with 7, Valladolid, Seville and Malaga with 6 each, Las Palmas de Gran Canaria (5) , Valencia (4), Tenerife (2) and Pamplona and Vigo, which will each have a new addition.
This year, EY beat its global invoicing file, reaching $45,400 million, the strongest growth of the last twenty years, with an increase of 13.7% compared to the previous financial year.
.